Frequently Asked Questions
WHAT DO I GET IN THE FULL VERSION?
• Contain the full ANATOMY app content
• More than 200 educational videos
• Build customized workout plans!
• Assign workouts to your clients
• 1000+ exercises with common mistakes
• 3D Kinesiology in Motion
• 3D Anatomy of the Muscular System
And much more…
The Subscription Includes Access on ALL Devices:
iPhone/Android Phone, iPad/Android Tablet, PC/MAC.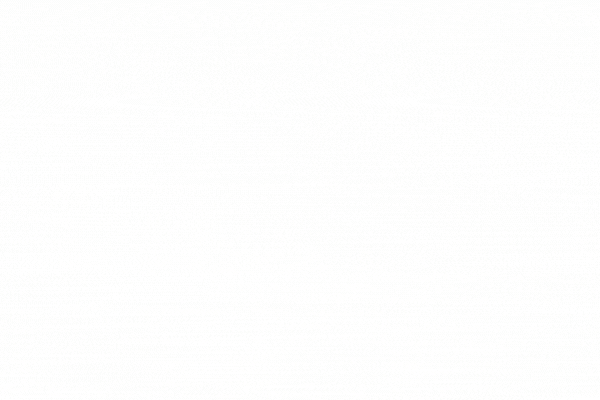 What our clients say
"If you teach Anatomical Kinesiology and don't use M&M, you are missing out."
When you can't find the words to fully explain something about exercise, Muscle and Motion will show you the way!
"When I understand concepts better I can explain and teach my players better"
"Muscle&Motion is the best resources that a Fitness professional could find"
"I simply want to say thank you for developing such a fantastic 3D imaging program."
"Your videos are an excellent tool for me and my patients"
"Muscle and Motion is like a teacher, but only better"
"Muscle & Motion videos and training library are one of the best resources I have found"
"I find your videos very helpful in educating my athletes to avoid injury"
"I have many other apps to use, but yours is easier to work with."
We give you everything you need to know!
Over 1000 exercises, and 200 educational videos!
You don't only get a video for each exercise. we also show you what not to do, the risks of injuries, how the muscles work in the exercise with a look inside the muscles, and lots of small nuances that make a big difference in exercises.
WHAT INFO DO I GET FOR EACH EXERCISE?
From now on, no need to guess how to perform exercises.
In each exercise, you will find:
☑ Full Anatomical Analysis
☑ Primary, Secondary &  Stabilizers muscles Involved
☑ Common Mistakes + Solutions
☑ Analysis Table
☑ Text with a Full Explanation
☑ Up to 7 Different 3D Angles
☑ Option to save exercises to Favorites or create customized workouts.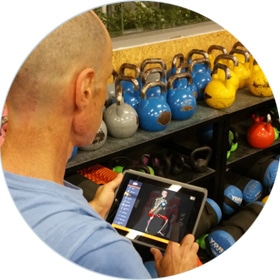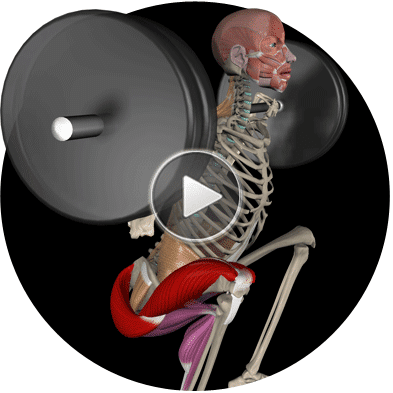 3D Anatomical Analysis of ALL Exercises
First of all, you will be able to see/show which muscles are stimulated during exercise and illustrate perfect form and technique. As a result, you will be able to train better and Reduce the Risk of Injuries! The exercise bank is updated every month!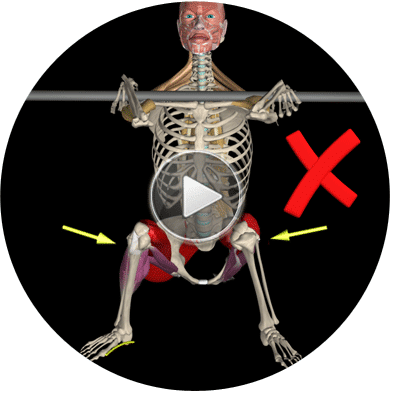 "Common Mistakes" Videos
Another great feature we added is the Common Mistake section. Clearly, show clients how common mistakes in training may affect them. Categories included: – Dos & Don'ts videos in training – Injury Prevention – Causes of common limitations
Stretching Anatomy Videos
Gain a detailed understanding of exactly how each stretch affects your body with our enhanced video selection. We added new stretches with an anatomical analysis for each one. More than 80 stretches are waiting for you!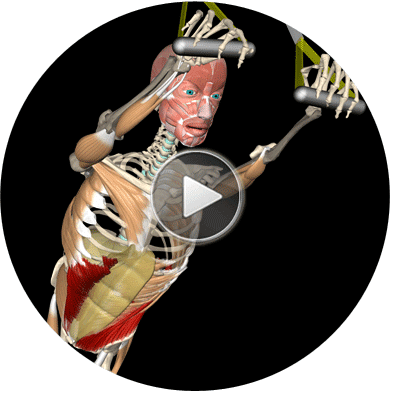 Full Theory chapter (180+ Videos)
Learn the theory and secrets behind Strength Training. Watch special videos containing more than 10 hours of footage! – Kinesiological Issues – Core Training Anatomy – Anatomy Trains – Test & Assessments (Thomas & Ely's tests) – Overhead Squat Assessments – Ideal postural alignment – Abdominal bracing And much more!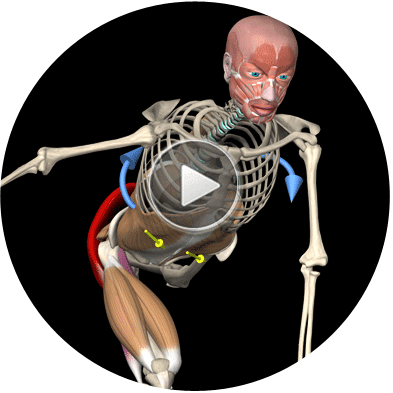 Functional Training Anatomy
In response to your requests, we added functional exercises used in weightlifting and straps workouts. Each exercise includes anatomical analysis of the active muscles, kinesiological analysis, and characteristic mistakes! We added lots of new exercises using STRAPS!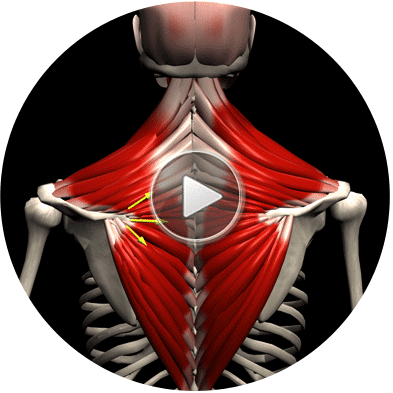 3D Anatomy of the Muscular System
The 'Muscle&Motion – Strength Training app' contains the entire 'Muscle&Motion – Anatomy' app, so you get 2 in 1. Watch more than 2000+ unique videos of all muscles in the human muscular system –  in 3D. Above all, you will be able to see in a 3D animation the Origin & Insertion of Muscles + Actions.