Frequently Asked Questions
Have a question? If it is not sufficiently answered below in our FAQ section,
please don't hesitate to contact us at info@muscleandmotion.com with any questions, comments, suggestions, or feedback.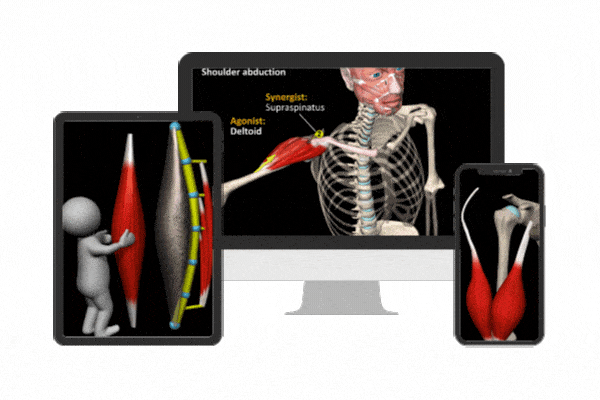 Improve your understanding of the anatomy & biomechanics of movement in the easiest and most comfortable way, by watching 3D short videos:)
Muscle and Motion give clients all over the world the tools they need to understand the anatomy and mechanics of movement, thus transforming them into leaders in the field of fitness!
We've spent years distilling the knowledge you need into high-resolution 3D animations so you can understand better and teach better.