Understand the anatomy of Yoga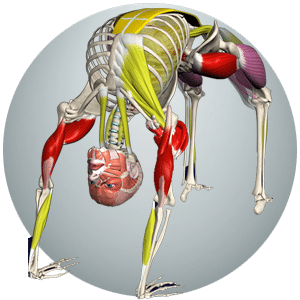 Our unique 3D model allows you to see all muscles in action
What's in the Yoga app?
• How to build a balanced vinyasa to improve lesson results
• Precise anatomical analysis of classical asanas
• How to identify the limiting elements in a position
• How to diagnose posture disorders
• The muscular system in yoga: See all the muscles in 3D
The YOGA app is available on ALL devices!
Yoga App on iOS & Android
iPhone, iPad, Android Tablet/Mobile, PCMAC.
Take your Yoga Classes to the next level – Sign up for FREE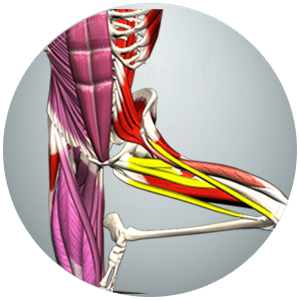 WHO IT BENEFITS
Over 100,000 fans around the world, including:
Yoga Teachers & Students
Pilates Instructors
Yoga Studios
Physiotherapists
Yoga Teacher Training Program
Yoga Schools  
Take a look inside the Yoga app – More than 200 videos like this one are waiting for you!
Testimonials
"I have many other apps to use, but yours is easier to work with."
"Muscle & Motion videos and training library are one of the best resources I have found"
"It teaches you not just how to do exercises correctly but why"
"Your videos are an excellent tool for me and my patients"
"Your website is amazing!! Absolutely flawless"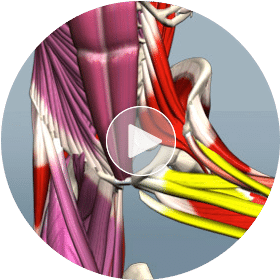 3D Yoga Anatomy, Kinesiology, and Posture
The software focuses on the anatomy and kinesiology of yoga postures and instills a deep understanding of the wisdom of ancient yoga – in the spirit of the modern world. The system focuses on the applicative side of adapting yoga to western civilization and also adapting the nature of the yoga practice to the posture patterns of the yoga student. In this way we highlight complex kinesiological aspects that till now have not been addressed clearly and in terms of their applications.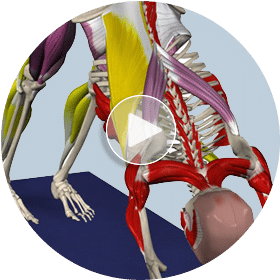 Teacher Advantage
All of the content is presented visually, in spectacular 3D, to help teachers deal with questions that arise during instruction such as: * What does this position work on? * What might be the source of the learner's difficulty? * How can we deal with movement limitations during the yoga practice?   Knowledge in these areas will enable teachers to work with confidence, from a well-grounded understanding of body movement, which will help avoid causing harm as the result of an inappropriate yoga practice. This is an amazing opportunity to grow as a teacher: expand your yoga knowledge in the comfort of your home or practice space and accumulate credit towards your Continued Education Units (CEUs) with Yoga Alliance*. * Every 5 hours of this training equals 1 non-contact hour of continuing education with Yoga Alliance. Thanks to the most advanced technology that we use, it is impossible not to understand. Learn how to instruct students with kyphosis in their yoga practice – modify poses and offer individual guidance.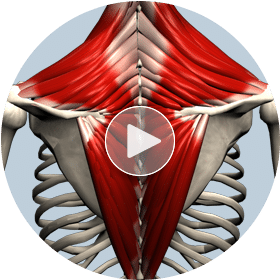 Muscular System
A special comprehensive section presents the movement system in 3D. Observing each muscle in 3D helps enhance understanding of muscle movements and connection points It's simply impossible not to understand.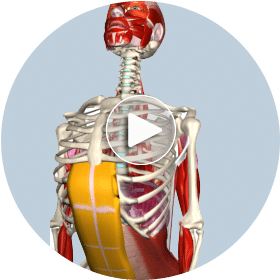 Indications and Contraindications in Yoga Practice:
What is the appropriate pose? What should be avoided? How can adaptations be introduced to prevent damage and improve the results of the training session?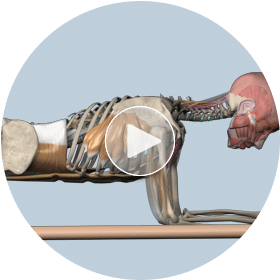 Core Muscles in Yoga
What are the core muscles? How do they function in a yoga poses? How can we develop functional control of these muscles? Which poses should be included in a session to improve static or dynamic posture?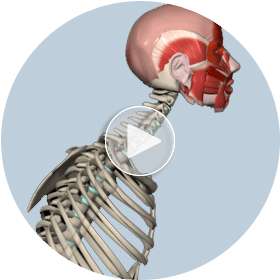 The Body's Balance System
How do we deal with difficulties in keeping our balance? How do we locate the source of the problem? Which poses should be included in a session?
*Please note that Vat or other taxes might apply
More than 200 Yoga videos

Access on all devices

14-days Full refund guarantee

Auto-renewal, cancel any time!
Get it now
$180/yearly (USD)
Billed Annually $75 (USD)
MOST POPULAR
More than 200 Yoga videos

Access on all devices

14-days Full refund guarantee

Auto-renewal, cancel any time!
Get it now
$225 (USD)
One Payment of $190 (USD)
More than 200 Yoga videos

Access on all devices

14-days Full refund guarantee

Without Auto-Renewal
Get it now
Discover all the Muscle and Motion apps
---
STRENGTH TRAINING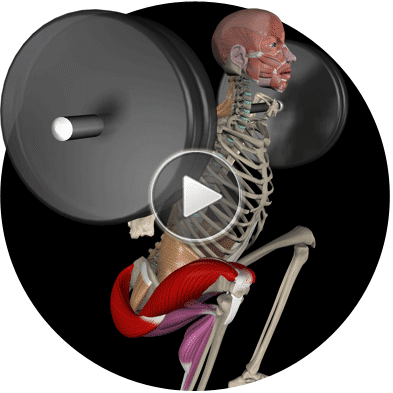 Understand the anatomy of strength training
800+ strength exercises + common mistakes
Primary, secondary, stabilizers muscles involved
Full theory chapter with 180 video lessons
3D anatomy of the muscular system
Learn crucial nuances for every exercise.
---
ANATOMY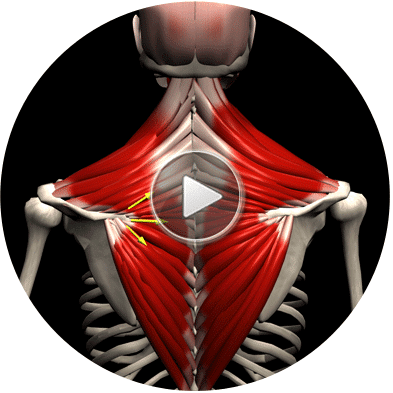 Anatomy of the human body muscular system
Visualize the origin & insertion of each muscle
Watch all Animations, pictures, and diagrams
3D anatomy of the human skeletal system
3D Anatomy of the Muscular System
Musculoskeletal Anatomy & Kinesiology videos
---
POSTURE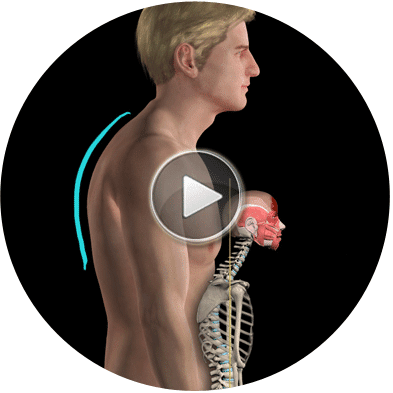 Learn to identify Common Postural Disorders!
Therapeutic exercises for Postural Disorders
Full access to the eBook by Dr. Gill Solberg
Watch all Animations and pictures in 3D
A full chapter for Postural tests/assessments
3D Anatomy of the Muscular System
---