Frequently Asked Questions
WHAT DO I GET IN THE FULL VERSION?
• How to build a balanced vinyasa to improve lesson results.
• Precise anatomical analysis of classical asanas.
• How to identify the limiting elements in a position.
• How to diagnose posture disorders.
• The muscular system in yoga: See all the muscles in 3D.
• 3D Kinesiology in Motion
And much more!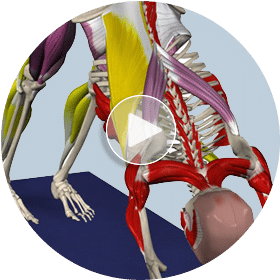 We give you everything you need to know!
What our clients say
"Muscle&Motion is the best resources that a Fitness professional could find"
"Muscle & Motion Strength Training is an incredible tool"
"I simply want to say thank you for developing such a fantastic 3D imaging program."
"I find your videos very helpful in educating my athletes to avoid injury"
"If you teach Anatomical Kinesiology and don't use M&M, you are missing out."
When you can't find the words to fully explain something about exercise, Muscle and Motion will show you the way!
"When I understand concepts better I can explain and teach my players better"
"Your videos are an excellent tool for me and my patients"
"Muscle and Motion is like a teacher, but only better"
"Muscle & Motion videos and training library are one of the best resources I have found"