Frequently Asked Questions
WHAT DO I GET IN THE FULL VERSION?
• Postural disorder: Kyphosis, Lordosis, Flat Back, Scoliosis.
• Full eBook by Dr. Gill Solberg
• The Full Yoga + Anatomy apps, get 3 in 1!
• 3D Stretching Anatomy
• Therapeutic Exercises
• Various Postural Problems
• Postural tests / assessments
• 3D Anatomy of the Muscular & Skeletal System
• 3D Kinesiology in Motion And much more!
The Subscription Includes Access on ALL Devices: iPhone/Android Phone, iPad/Android Tablet, PC/MAC.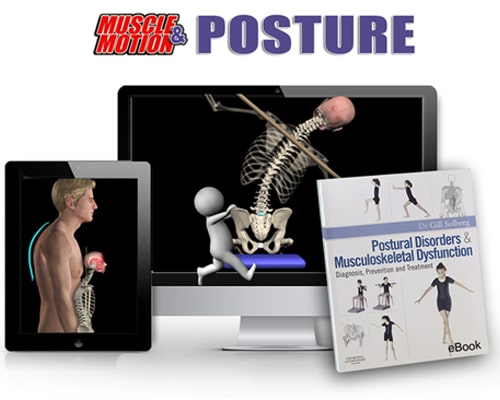 We give you everything you need to know!

Over 250 Theory videos!
You can identify posture defects among your trainees, and from the very next session, you can begin to treat them!
Therapeutic Exercises
Muscle&Motion POSTURE details ways of diagnosing posture and includes therapeutic adapted movement for specific problems.
This is a knowledge that has accrued over dozens of years of treatment, experience, and continuous learning, and now you can watch it a 3D animation!
Development of this Posture app took years as we transferred the written word to easily understandable video clips.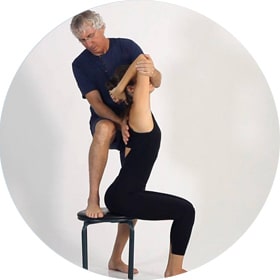 What our clients say
"Muscle&Motion is the best resources that a Fitness professional could find"
"Muscle & Motion Strength Training is an incredible tool"
"I simply want to say thank you for developing such a fantastic 3D imaging program."
"I find your videos very helpful in educating my athletes to avoid injury"
"If you teach Anatomical Kinesiology and don't use M&M, you are missing out."
When you can't find the words to fully explain something about exercise, Muscle and Motion will show you the way!
"When I understand concepts better I can explain and teach my players better"
"Your videos are an excellent tool for me and my patients"
"Muscle and Motion is like a teacher, but only better"
"Muscle & Motion videos and training library are one of the best resources I have found"