Learn How to Avoid Common Mistakes – Reduce the Risk of Injuries!
Enrich your knowledge with our unique library of 3D videos.
STRENGTH TRAINING APP INCLUDES:
• More than 4000 3D videos
• Contain the full ANATOMY app (2 in 1).
• 700+ Strength Training Exercises
• Common Mistakes for Each Exercise!
• Full Theory Chapter with 120 Video Lessons
• Functional Training Anatomy
• Core Training Anatomy
• Kettlebell Anatomy
• 3D Kinesiology in Motion
• 3D Anatomy of the Skeletal System
• 3D Anatomy of the Muscular System
And much more…
The Subscription Includes Access on ALL Devices:
iPhone, iPad, Android Tablet, Android Mobile, PC, MAC.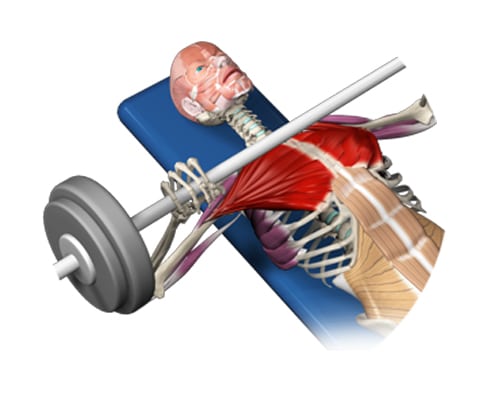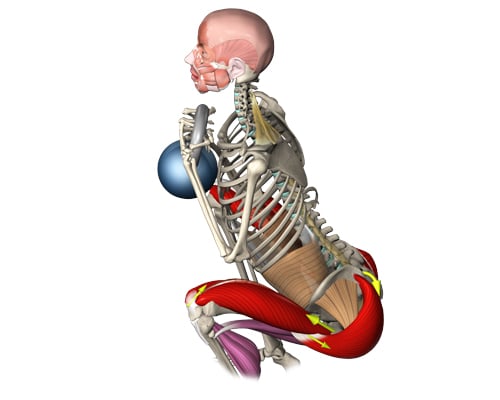 OVER 700 STRENGTH EXERCISES
No need to guess how to perform exercises with the Strength Training app.
Each exercise contains a detailed animation to assist you.
In each exercise, you will find:
☑ Full Anatomical Analysis
☑ Primary and Secondary muscles Involved
☑ Stabilizers
☑ Common Mistakes + Solutions
☑ Analysis Table
☑ Text with a Full Explanation
☑ Up to 7 Different Angles
Also, you will be able to save videos/exercises to Favorites or even create a Personal Folders.
Have a look at our latest updates
New Videos Available. Nov 2018
Eccentric Bicep Curl and More…

New Videos Available. Oct 2018
Gripping the groung during squatting.

New Videos Available. August 2018
The Hip Hike Exercise

New Videos Available. July 2018
Foam roller exercise

New Videos Available. July 2018
Typewriter Push-Ups

New Videos Available. June 2018
Archer Pushup [Free video]

New Videos Available. April 2018

iPhone + Android versions.
– How to Low Bar Squat With Mark Rippetoe!
– Biceps Curl (straps)
– Hip Extension / Kickback
– And more…
App Reviews
"If you teach Anatomical Kinesiology and don't use M&M, you are missing out."
"Muscle&Motion is the best resources that a Fitness professional could find"
"Muscle and Motion is like a teacher, but only better"
"Muscle & Motion videos and training library are one of the best resources I have found"
"I find your videos very helpful in educating my athletes to avoid injury"
"I have many other apps to use, but yours is easier to work with."
"Muscle & Motion Strength Training is an incredible tool"
"When I understand concepts better I can explain and teach my players better"
"Your videos are an excellent tool for me and my patients"
"I simply want to say thank you for developing such a fantastic 3D imaging program."
Thank you 1,300,000 facebook fans: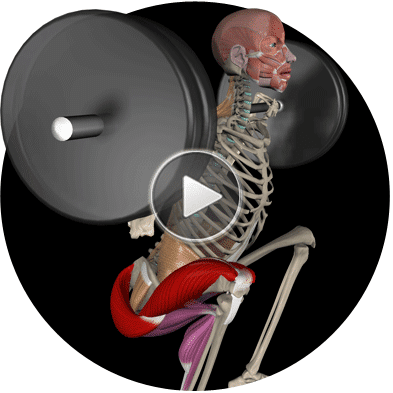 3D Anatomical Analysis of Strength Exercises
Show trainees which muscles are stimulated during exercise, and illustrate perfect form and technique. Learn crucial nuances for every exercise through our unique library of educational videos.
New: Movement analysis for 100 new exercises.
We give you everything you need to know about every exercise. Over 550 exercises, over 4500 videos!
You don't only get a video for each exercise. We also show you what not to do, the risks of injuries, how the muscles work in the exercise with a look inside the muscles, and lots of small nuances that make a big difference in exercises.
The exercise bank is updated every month!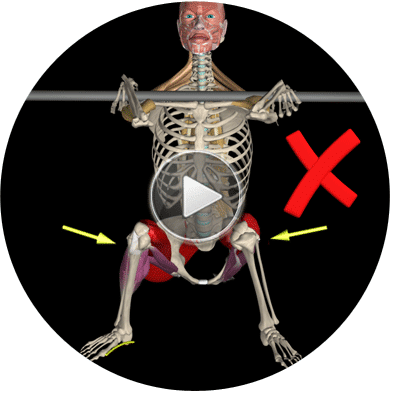 "Common Mistakes" Videos
Clearly show clients how common mistakes in training may affect them.
Categories included:
– Dos & Don'ts videos in training
– Injury Prevention
– Causes of common limitations
You asked for it… and we delivered: Now you can show your clients which mistakes they make, what might harm them and the correct way to do it.
Bring your iPad/tablet to the gym. All you need is an Internet connection.
Stretching Anatomy Videos
Gain a detailed understanding of exactly how each stretch affects your body with our enhanced video selection.
We added new stretches with an anatomical analysis for each.
In addition to extensive information about each stretch you can also show your clients how you are helping them and overcoming their muscular imbalance.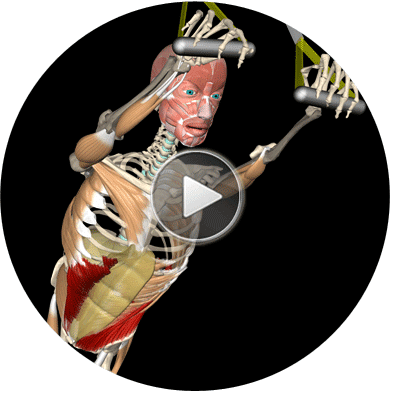 New: Core Training Anatomy
Learn the theory and secrets behind Core Training.
Watch special videos containing more than one hour of footage!
Function of the core muscles
The pelvic floor muscles
Exercises to maintain proper pelvic position
Neuromuscular control
Ideal postural alignment
Abdominal bracing
3D Exercises with common mistakes!
And much more!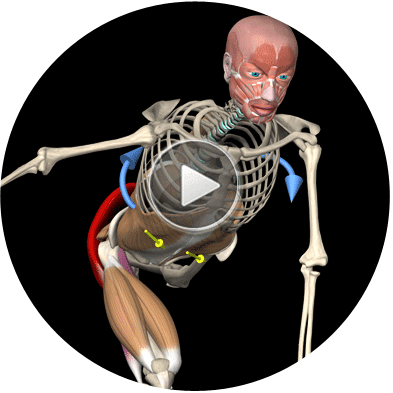 New: Functional Training Anatomy
In response to your requests, we added functional exercises used in weightlifting and straps workouts.
Exercises already included in the program: Clean, hang-clean, power-clean, deadlift, front squat, goblet squat, snatch, kneeling squat and more…
Each exercise includes anatomical analysis of the active muscles, kinesiological analysis and characteristic mistakes!
We added lots of new exercises using STRAPS!
Now you can also watch the anatomy of functional training using straps.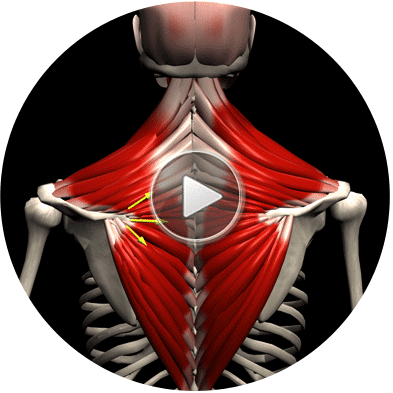 3D Anatomy of the Muscular System
The 'Muscle&Motion – Strength Training app' contains the entire
'Muscle&Motion – Anatomy' app as well as additional chapters! 
Watch 2000+ unique videos of all muscles in the human muscular system –  in 3D. This section demonstrates the connection points and movements that every muscle performs in fascinating animations. In addition to viewing each muscle separately, it is possible to see the whole model while removing or returning layers.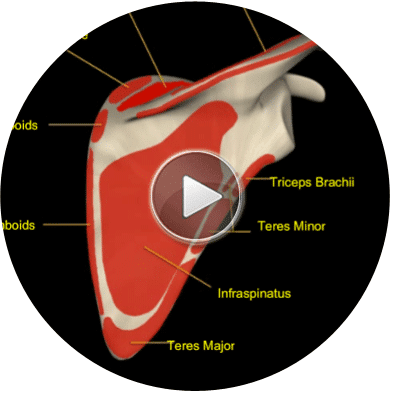 3D Anatomy of the Skeletal System
View the skeletal system in 3D, rotate each bone up to 360 degrees and learn all the areas that are located on each bone, including the connection points to the different muscles. It is possible to get to each muscle with a simple click on the connection points.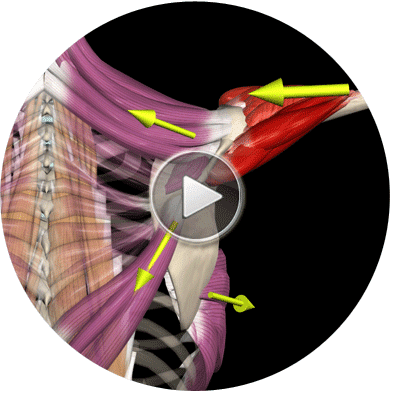 3D Kinesiology
Watch a whole chapter on the movements that every joint performs, including all the muscles that perform each movement, as they work together.
Each movement includes several video segments that present all the muscles from different angles. This will help you truly understand how each joint works!
To Unlock All Features of the Strength Training APP, Choose One of the Plans Below.
You will be able to log-in with all devices.
The Strength training App contains all of the Anatomy App, 2 in 1.
Contains the entire Anatomy App! 2 in 1

More than 4000 3D videos

Free updates every month

14-days Full refund guarantee

Auto-renewal, cancel any time!
Get it now
$180/Year
Billed Annually $59
Save NOW
Most Popular
Contains the entire Anatomy App! 2 in 1

More than 4000 3D videos

Free updates every month

14-days Full refund guarantee

Auto-renewal, cancel any time!
Get it now
$540/ 3 years
Billed as One Payment $149
Contains the entire Anatomy App! 2 in 1

More than 4000 3D videos

Free updates every month

14-days Full refund guarantee

Without auto-renewal
Get it now